A bunch of you have asked me the same question over the past year: "when are you going to do another podcast?"
The honest answer most of the time was "I'm not sure". But today, that changes. Because today, I just launched a new show.
$100K Freelancing is a show for freelancers, by freelancers. It will cover solutions to the real challenges that you and I face day-in and day-out as freelancers and consultants building client service businesses. It's that simple.
There are three episodes of $100K Freelancing available today: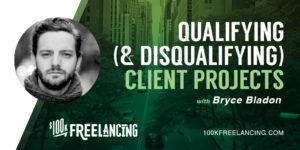 Qualifying (and Disqualifying!) Client Projects w/Bryce Bladon
Bryce and Chris talk about how to qualify and disqualify client projects in order to avoid taking on clients from hell
---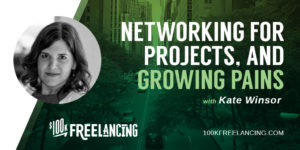 Networking For Projects, and Growing Pains w/Kate Winsor
Kate & Chris talk about using one's network to get work, and the growing pains inherent in growing a freelance operation
---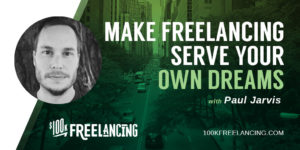 Make Freelancing Serve Your Own Dreams w/Paul Jarvis
Chris & Paul discuss freelance marketing to a niche, sustaining your business via recurring work, and designing a business that serves your own dreams and goals, not those of society-at-large
---
To stay up to date on the show, and to receive insider info on when shows are due to come out, who the guests will be, plus discounts on products and exclusive access to Q&A sessions, join the $100K Freelancing insider-interest list.
My co-hosts and I are proud of the show, and hope you find it a useful tool as you work toward becoming a $100K Freelancer – or beyond!