~Currently seeking a leadership position in a tech organization that shares similar ethics and values.~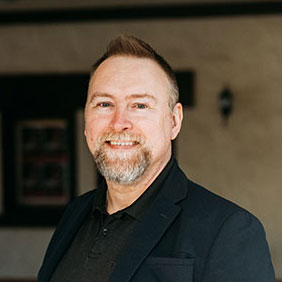 As a software consulting leader, agency founder, and trainer, I've spent 25 years building teams, scaling profitable operations, and creating the next generation of industry leaders.
Having led successful engagements for businesses of every size – from "mom & pops" on to "Fortune 1000s" such as Gap, Exxon-Mobil, Amgen, Johnson & Johnson – I believe in unlocking the potential of people to transform operations.
My primary reputation is as an expert in handling crisis projects and difficult clients. I'm also skilled in critical analysis and astute judgment, adept at distinguishing genuine information from noise and effectively navigating complex situations.
You're welcome to follow me on Twitter, Mastodon or LinkedIn.
Other Writing & Teaching
In addition to my software industry blog, I've:
Key Skills
Cross-Functional Team Leadership
Relationship Building
Organizational Transformation
Project Management
Requirements Analysis
Strategic Planning
Crisis Management
Business Development
Presentation Excellence
Mobile Application Design
Certifications

Certified Scrum Master (CSM) #1262015
How I Think and Work
I'm not 100% sold on these things, but many people are, and they're interesting.
My Enneagram type: 8 – The Challenger
My top 10 CliftonStrengths:

Relator
Strategic
Competition
Maximizer
Communication
Intellection
Arranger
Responsibility
Woo
Significance

My MB personality type: ENTJ-A
Interests
Art. Specifically, I like to paint! I'm not particularly accomplished at it, but I find it deeply satisfying.
Martial Arts. Good for the body, good for the mind, good for the soul, and a whole lot of fun.
Movies. That obscure actor whose face you kind-of recognize? I probably know their name.
Teaching. I write! I podcast! I teach courses! It's how I give back to the industry that's given me such a great career.
Social Proof
Here's what my peers in the industry have to say:
"I had the pleasure of working with Chris for two years while at Bitwise Industries. During this time, I found him to be an incredibly talented strategist with a remarkable ability to skillfully build consensus and influence with his teammates. As a consultant, Chris always showed dedication and enthusiasm towards his projects; he was eager to take on a leadership role whenever possible and was able to execute strategies with precision and aplomb. His creative ideas resulted in successful outcomes that helped to move the company's mission forward. While working with him, he demonstrated an impressive level of self-discipline and worked hard to meet deadlines.
Overall, I had a positive experience working with Chris and highly recommend him for any professional challenge. He is an excellent consultant who brings a combination of drive and strategic thought that will be an asset to any team."
Ryan McCallum, Senior VP of Revenue Management
(Ryan managed me directly)
"Chris is a friendly and personable individual that gets on well with those around him. He has an exceptional talent having a wide knowledge of custom Software Development. He is a great leader. I had the privilege of working with him on some innovative products, ideas and solutions. Chris was my project manager for about a year. For the project, he provided all the tools and support we needed to deliver the project. During my association with him, he was also my mentor. He guided me through career pathing and provided a great example of mentorship.
It was a pleasure working with him and I wish him all the best! "
Pratima Sakinala, Software Architect
(Pratima reported directly to me)
"Chris' defining traits to me, are his leadership abilities, problem solving at any scale, and communication skills which allow him to work effectively with anyone in the company. Chris managed me directly (and then indirectly as he moved up the company), and any project Chris was a part of was better for it. I've seen him turn directionless projects around, allocate resources smartly across the company, and manage large teams expertly.
Chris is a great big picture thinker, and it's been a pleasure working under him!"
Justin Schiff, Lead Architect
(Justin reported directly to me)
Work Experience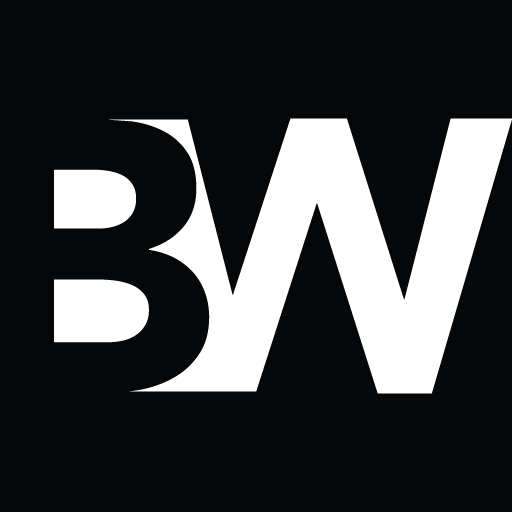 Bitwise Industries
From 2018 to 2023, I built the consulting team from about 20 to nearly 100. In the process, I led the delivery of custom web and mobile applications for clients in numerous industries, increasing our ability to deliver value by implementing project management rigor. I also oversaw revenue risk, leading efforts to optimize quote-to-cash cycles. With Bitwise Industries having shut down as of May 2023, I'm seeking my next big adventure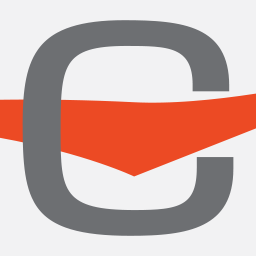 Cogeian Systems
From 2003 to 2015, I managed the day-to-day operations of a 6-person developer team at Cogeian Systems, a custom web development and web design consulting firm in Visalia, CA.
At Cogeian, I led the rescue of dozens of failing software projects and helped businesses of numerous sizes, in numerous markets, to automate critical business processes with custom web applications.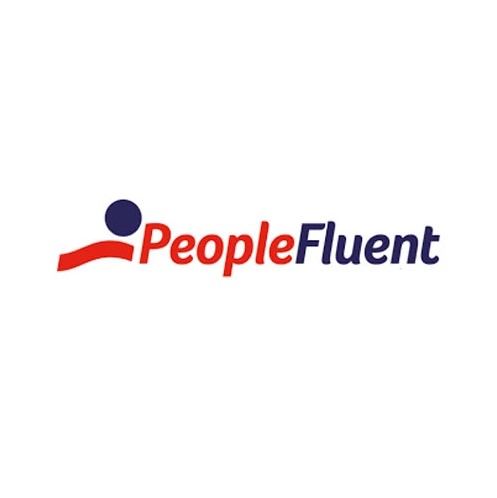 AIM (now PeopleFluent)
From 1999 to 2003, my job as a senior software developer was to customize a suite of Human Capital Management software – including succession planning, compensation planning, and training management. I held responsibility for client implementation and executive success metrics, and rescued over $2 million of at-risk implementations, earning a reputation as a crisis-project specialist.
AIM was eventually acquired by PeopleFluent, and I can still see the fingerprints of my work in their product today!
Podcasts
With tens of thousands of downloads, my podcasts have been one of the more effective ways I've been able to contribute to the state of the industry, amplify the thought-leadership of others, and teach the next generation of client-delivery founders and leaders.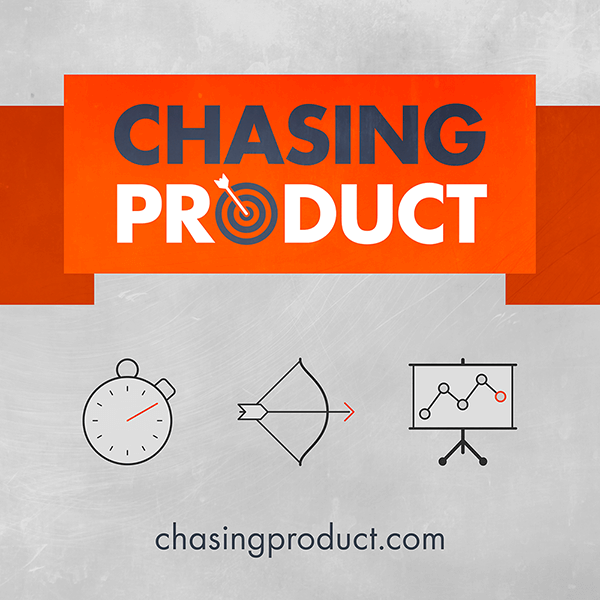 Chasing Product
Running from 2013 through 2016 for a total of 40 episodes, Chasing Product focused on helping freelancers and consultants transition from client work to launching bootstrapped software products.
In this interview-style production, I led conversation about applying transferable skills from the world of client service work to the problem of identifying markets, reaching a userbase, through developing & launching a sustainable software product.
In 2017, I exited the production, selling Chasing Product to a new owner.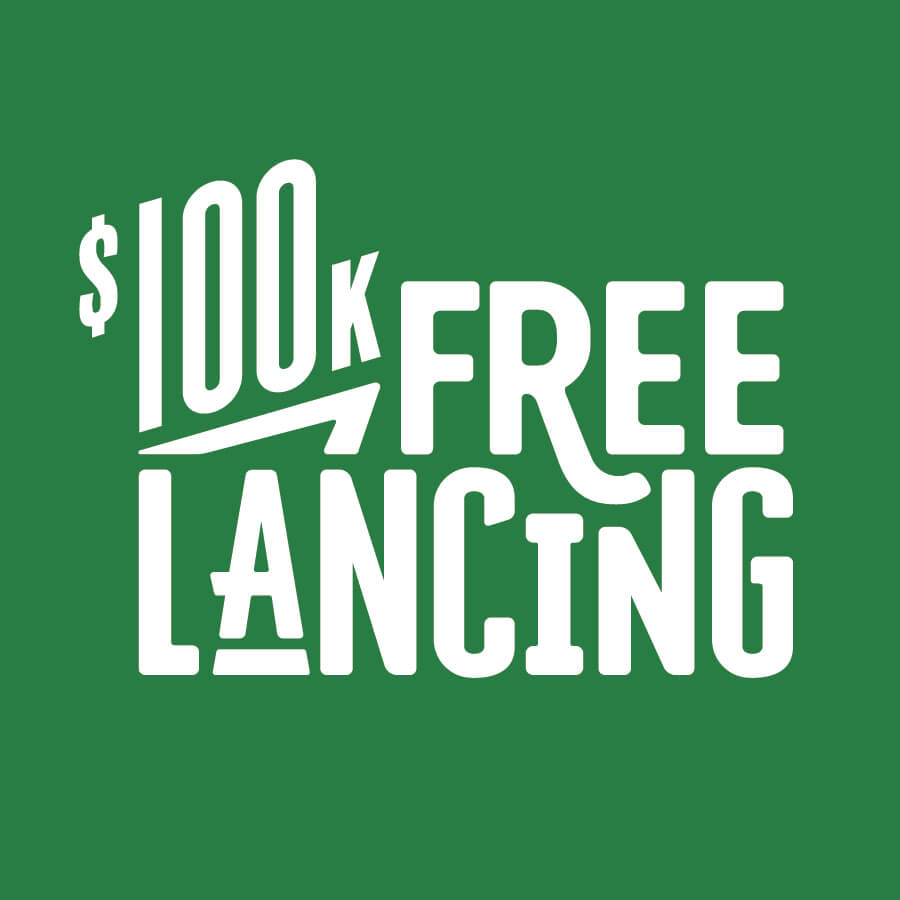 $100K Freelancing
A series of 23 episodes that ran in 2017, $100K Freelancing was a show for freelancers, by freelancers. This interview-format production covered solutions to the challenges that independent freelancers and consultants face day-in and day-out as they build client service businesses.
Each episode featured a co-host – each the owner of a small practice in their own right – who I would lead through an interview-style discussion of a topic.
In 2017, I exited the production, selling $100K Freelancing to a new owner.
Books
Even in a digital world, I've found that authorship of books remains an effective and powerful way to share ideas, teach the next generation of agency founders and leaders, and spark conversations that lead to positive change in the industry.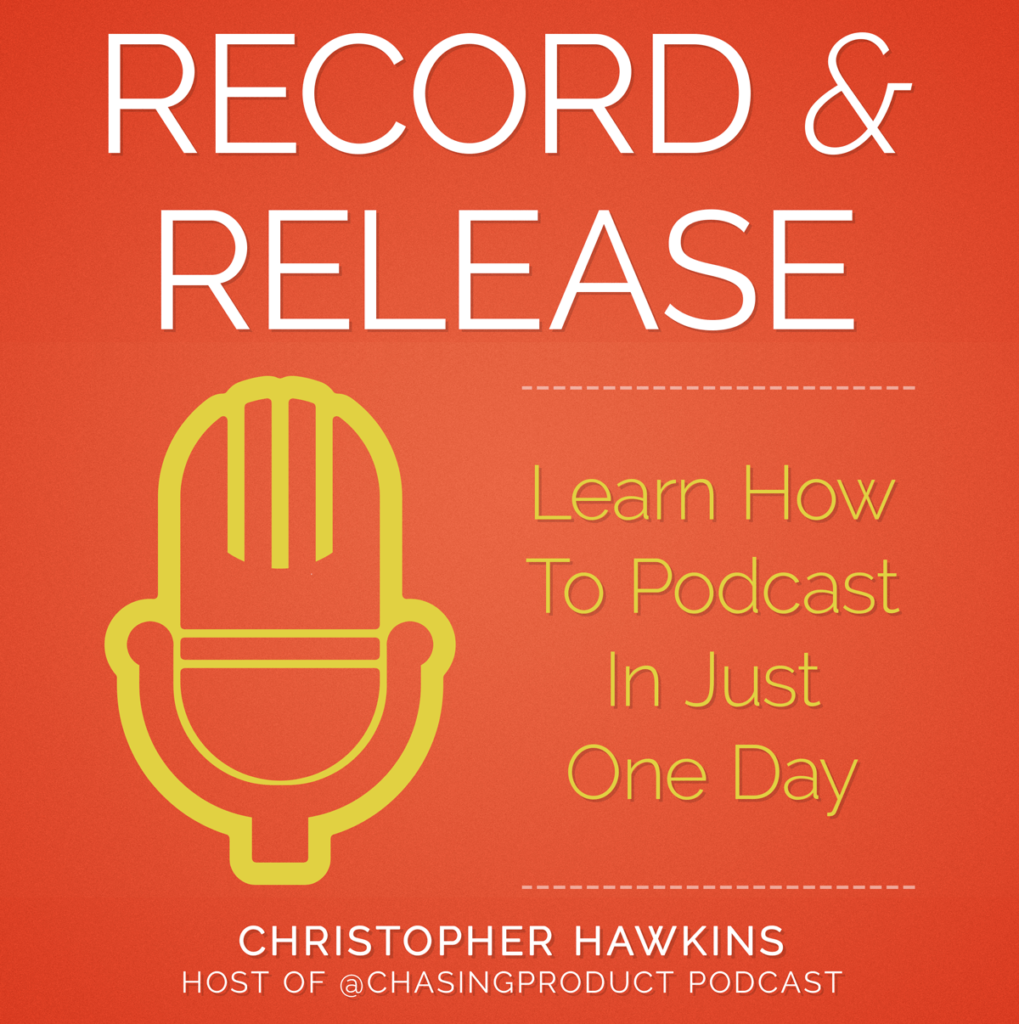 Record & Release
In 2015, I authored Record & Release, a combination of book, worksheets and templates.

This book explains how to start your very own podcast quickly and easily as a means to help you gain status and notoriety as a subject-matter authority, and effectively build an audience by reaching your entire market.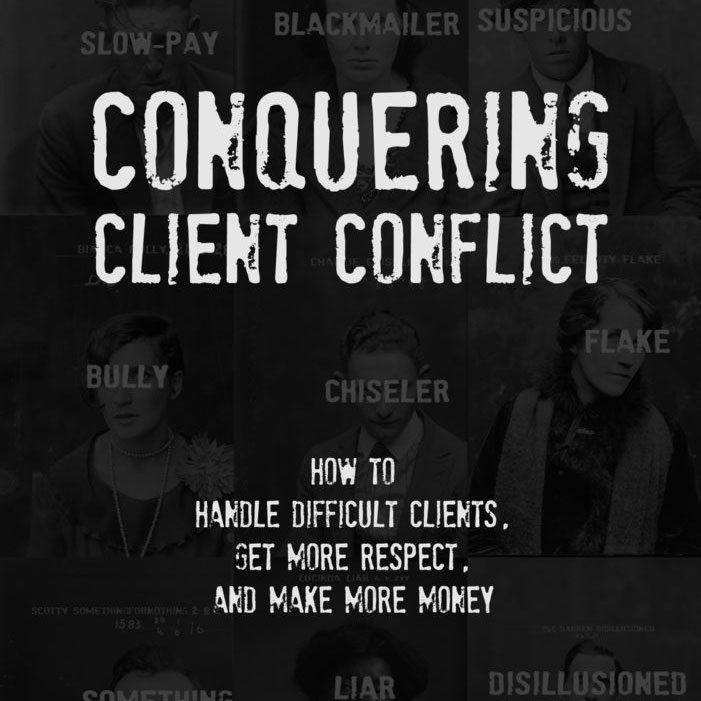 Conquering Client Conflict
A 2017 book that has helped hundreds of agency owners, Conquering Client Conflict is a 10-part training workbook.

Case studies teach agency owners how to resolve common client scenarios such as being slow-paid, chiseled, schedule-jumped or argued with.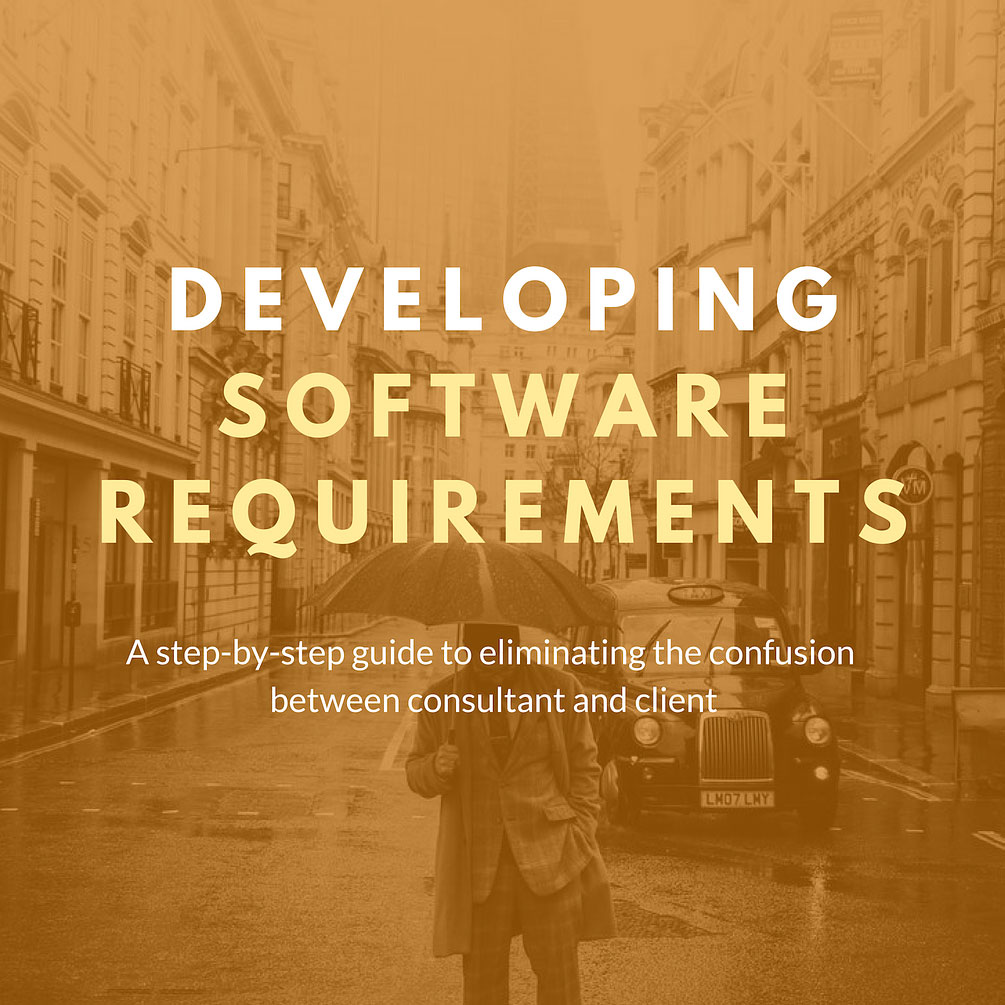 Developing Software Requirements
in 2018, I wrote this booklet outlining a clear and simple combination of 8 habits that helps agencies to create clear, testable, client-focused requirements that keep the profit in the project.
Although brief, this is a valuable introduction to 101-level requirements concepts and is geared specifically toward new entrants to the industry.
Software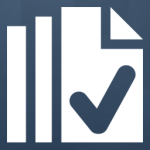 SmallSpec
In 2011, I decided to apply my app-development and project-management experience to developing SmallSpec, a software product that helps consultants and freelancers create simple, painless functional specification documents. Unfortunately, development of SmallSpec has been put on hiatus.