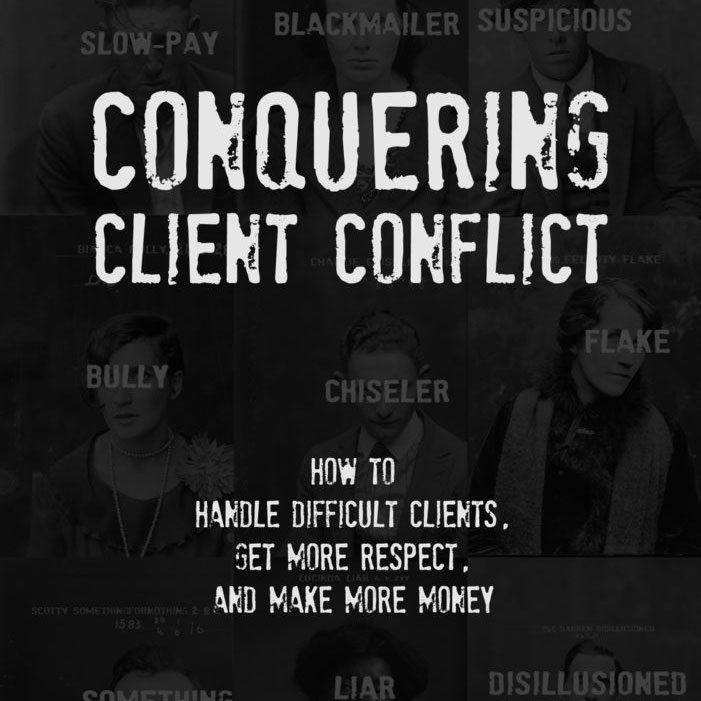 As freelancers we face a lot of challenges, even on a good day. But when it comes to our clients, these challenges – being slow-paid, chiseled, schedule-jumped or argued with – can be truly infuriating. But it doesn't have to be that way.
Based on my e-mail course that has helped hundreds of freelancers, Conquering Client Conflict is a 10-part training course, complete with case studies, that can help you resolve these conflicts when they happen – or avoid them before they do!
Get more respect. Make more money. Resolve client conflicts in your favor.
Conquering Client Conflict is no longer available as a book, but will be returning soon in a self-paced video-course format!